5 Traits Successful Weight Losers Share
And their secrets to losing the pounds -- and keeping them off.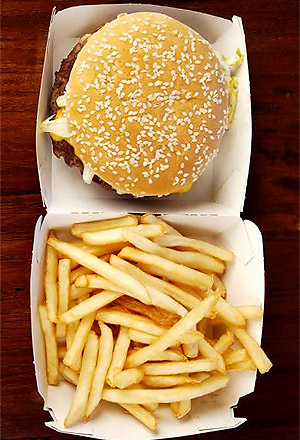 5. Ditch the fast food
People who swear off fast food entirely are 62 percent more likely to maintain their trim shape than than those who eat it at least twice a week.

On days when you're eating out, opt for healthier, lower-fat choices -- look for the words "baked", "broiled", "grilled", "dry-sauteed", "poached" or "steamed" on the menu. Select entrees with fruits and vegetables as key ingredients, and go for broth-based soups instead of cream-based ones which are higher in fat and calories.

Preparing your own meals, however, is still the best way to ensure you're eating foods that are low in fat and calories. Try a low-calorie or low-fat cookbook for tasty yet nutritious recipes.